Prior to 2020, many in the BPO industry had never even considered working from home. In fact, most BPO companies historically operated out of an office with dedicated equipment and established security practices. But the pandemic changed all that, and now nearly 66% of employees say they're not going back.
With sensitive client data no longer protected by traditional security protocols that existed inside the office, BPOs need to assure their clients that they're taking extra security precautions to protect their client's data even when employees work from home.

In this article we'll share how existing BPO vendors can beef up their device security in response to the new work-from-home environment, and explore some of the ins and outs of the BPO industry.

TABLE OF CONTENTS:
What is a BPO, in simple words?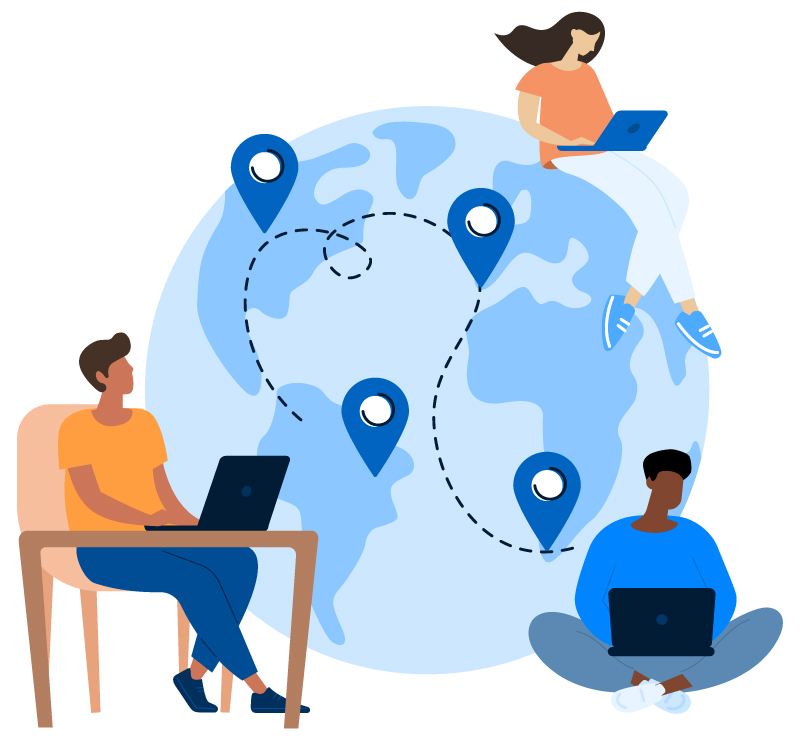 Business process outsourcing (BPO) is when an organization outsources business tasks to an external service provider instead of eating up the resources of their own team. This allows the organization to focus on what they do best, and delegate common tasks that can be handled more efficiently by an external vendor.
Business-related processes that are performed similarly from company to company, such as data entry, customer service, or accounting are all great candidates for BPO and can be far more efficient and cost-effective than hiring and training for that same role in-house.
There are many reasons to outsource to a BPO vendor. Let's list a few of the top ones.
Why do companies hire BPO vendors?
Business owners outsource to BPO vendors when they decide that another, more specialized company can handle a business task better than they can in-house. In many cases, companies find that outsourcing is more efficient than if they were to staff, train and pay a department within their own company to handle that particular business task.
There are five main reasons to outsource and hire BPO vendors:
Efficiency: decrease costs; boost profits.
Focus on what you do best. Better results in non-core functions.
Scale your team up and down while avoiding HR headaches.
Access trained and screened candidates.
Expand global presence. Around the clock availability.
What type of BPO vendors exist?
The BPO industry is divided into three categories, based on the location of the vendor. Offshore vendors, Nearshore vendors, and Onshore vendors.
Offshore vendors are located outside of the company's own country. For example, a U.S. company may use an offshore BPO vendor in India or the Philippines.


Nearshore vendors are located in countries that neighbor the contracting company's country. For example, in the United States, a BPO in Mexico is considered a nearshore vendor.


Onshore vendors operate within the same country as the contractor, although they may be located in a different city or state. For example, a company in Seattle, Washington, could use an onshore outsourcing vendor located in Seattle, Washington, or in Knoxville, Tennessee.
What are the most common BPO services?
There are quite a few different processes you can choose to outsource in the BPO industry. A quick glance at some popular BPO providers shows a long list of tasks and roles that can be outsourced so you can focus on what your company does best — and delegate essential, (but non-core) business processes to BPOs.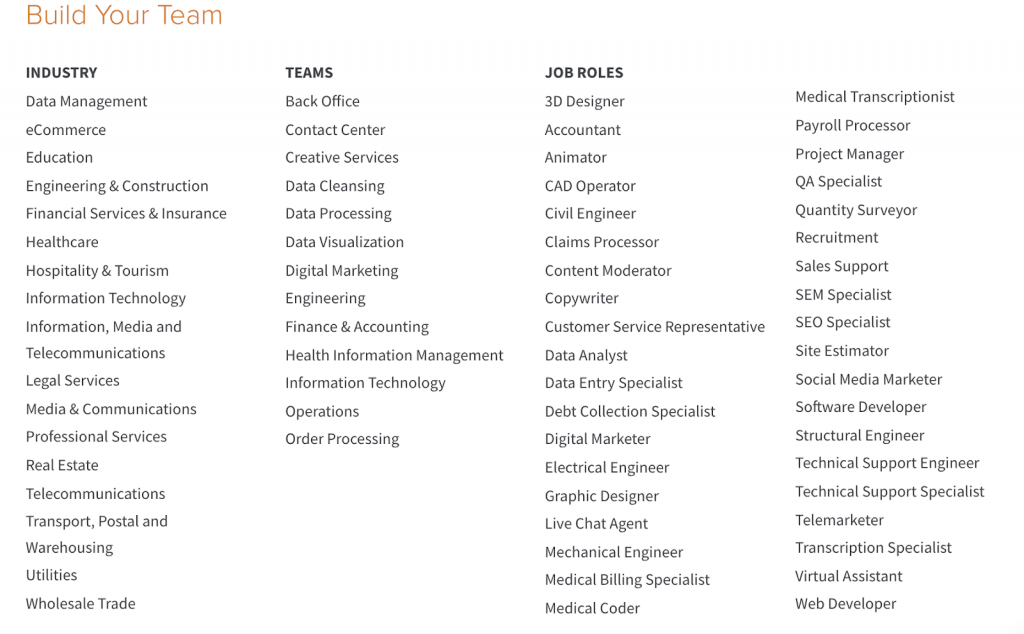 What categories of BPO vendors are there?
BPOs are often divided into two main types of services: back office outsourcing, and front office outsourcing. Back-office services include internal business processes, such as billing or purchasing. Front-office services pertain to the contracting company's customers, such as marketing and tech support.
Why remote work threatens security for the BPO industry?
Despite its popularity, many businesses worry about the risks of outsourcing their projects. When employees work remotely, there's a greater risk to data security than if BPO agents were in a physical office, with strict security protocols in place.
And in 2020, that risk became a reality when millions of work computers left the security of the physical office. Now, more than 2 years after the pandemic began, BPO employees are still working from home, accessing sensitive client data in insecure environments and unprotected devices.

While there are many advantages of remote work like better work-life balance, cost-saving, and even higher productivity for BPO employees — the security risks are far greater than when BPOs were working from inside the traditional office.
Let's take an example and say you outsource your medical data entry to a BPO vendor. Can you assure your client that your BPO employees are staying compliant and handling sensitive data with the same level of security as when employees were inside the office? Data security becomes a real concern.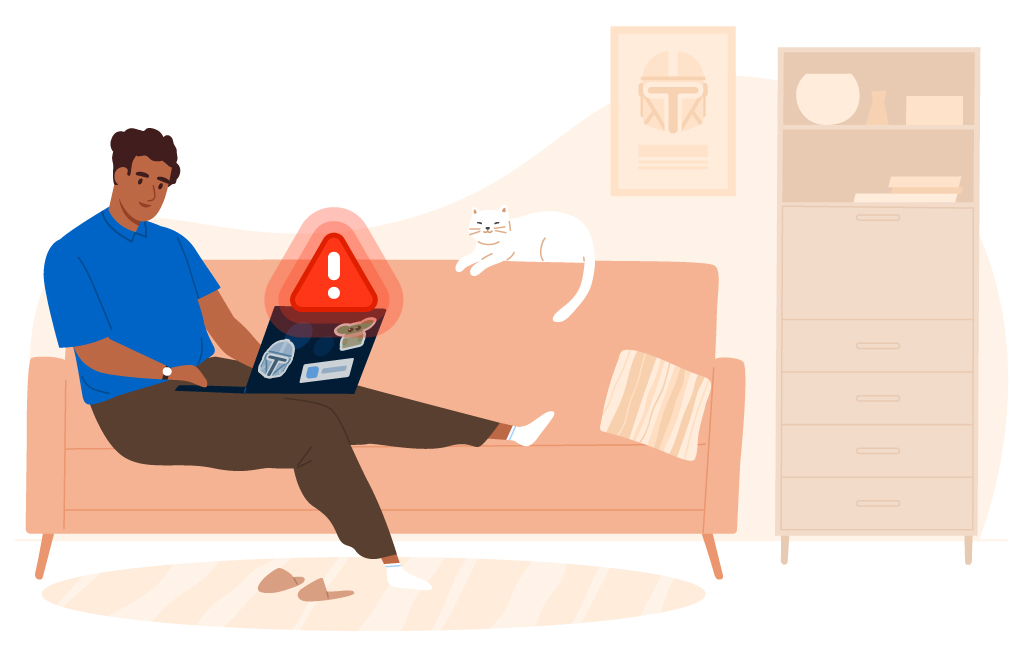 Risks for BPO vendors when employees work remotely
When your workforce is out of sight, data security becomes critical. With thousands of BPO agents now working remotely, company devices are no longer protected like they were when employees were inside the office.
❌ Supervisors can no longer simply walk the floor to monitor agents
❌ Camera monitoring and facial recognition is too intrusive as an alternative

So when you can't see your workforce, how do you ensure that only authorized users are accessing company computers and client data is kept out of harm's way?


What steps can BPOs take to enhance data security?
Without data security, a BPO company simply cannot call themselves efficient or effective. If your valuable data is breached, lost, mishandled, stolen, or destroyed, a BPO company is not fulfilling their duties and contractual agreement with their client. How a BPO company handles data security says a lot about the level of risk.
Secure Software & Systems: a BPO company's data security is only as good as the software and systems that they use. When it comes to data-related processes, using the best systems to store data with multiple layers of protection makes a significant impact on how BPO companies handle data security.

Secure company devices from unauthorized access: BPO's must ensure their clients that their data will be kept safe. BPOs can stand out from their competition by ensuring that only authorized users have access to company computers.
Protect your company devices and keep sensitive data out of harm's way! Authenticate your remote workforce by how they type. Get your complimentary ActiveLock license 👇