With the next cyber breach around the corner, having two-factor authentication on your website is a no brainer.
But which 2FA solution is right for you? There's plenty to consider in making the right decision.
Do you need high security or more convenience? Do you want a balance of both?
With this cheat sheet, we'll help you find and choose the right 2FA that will protect your business and keep your users safe.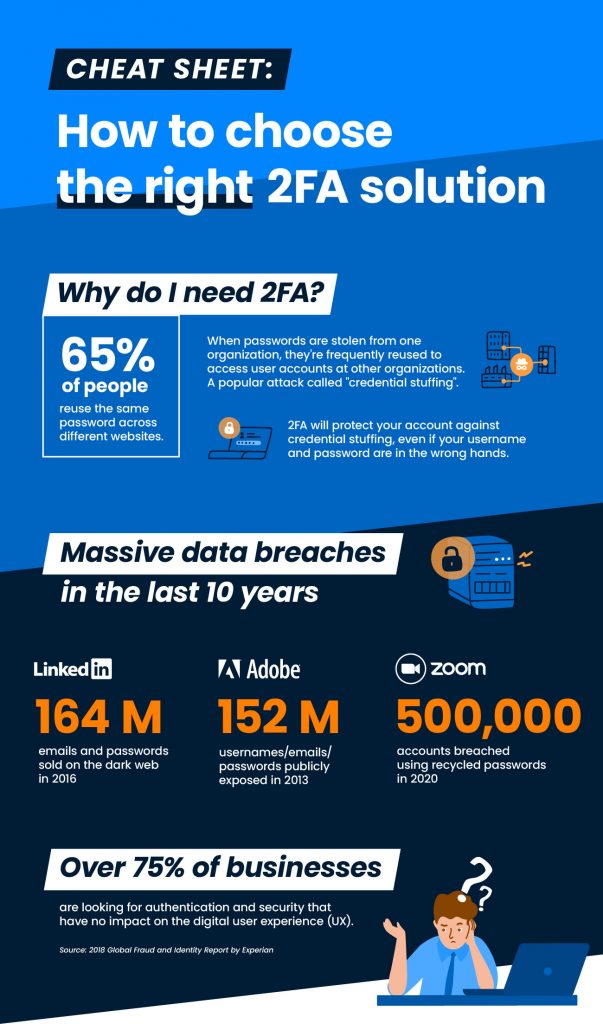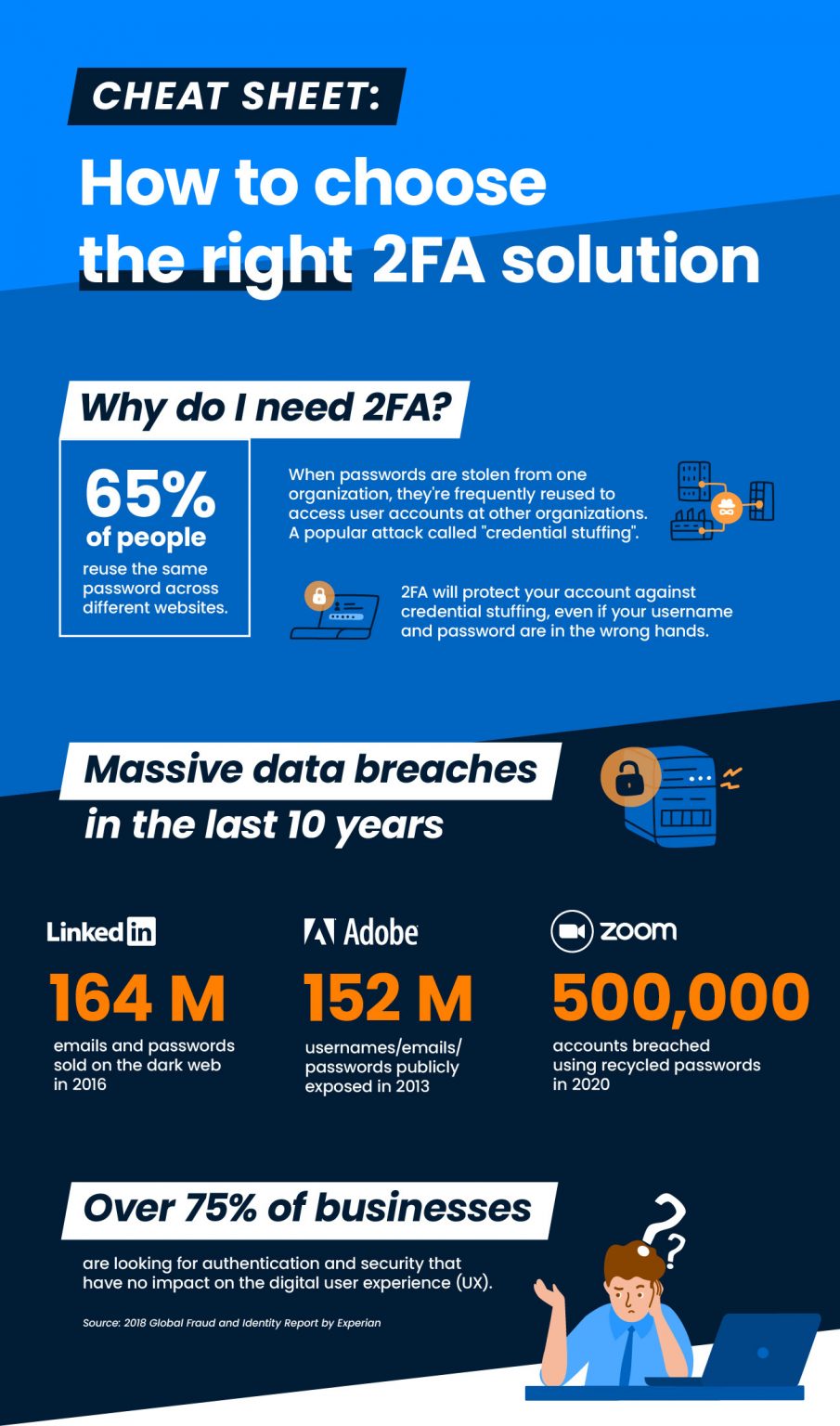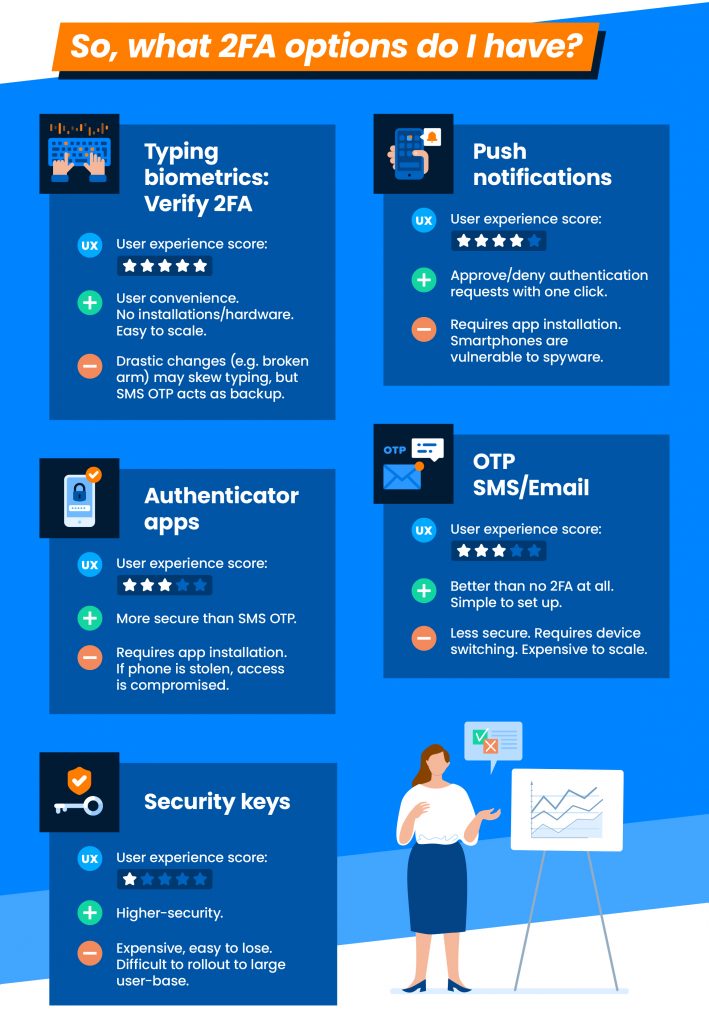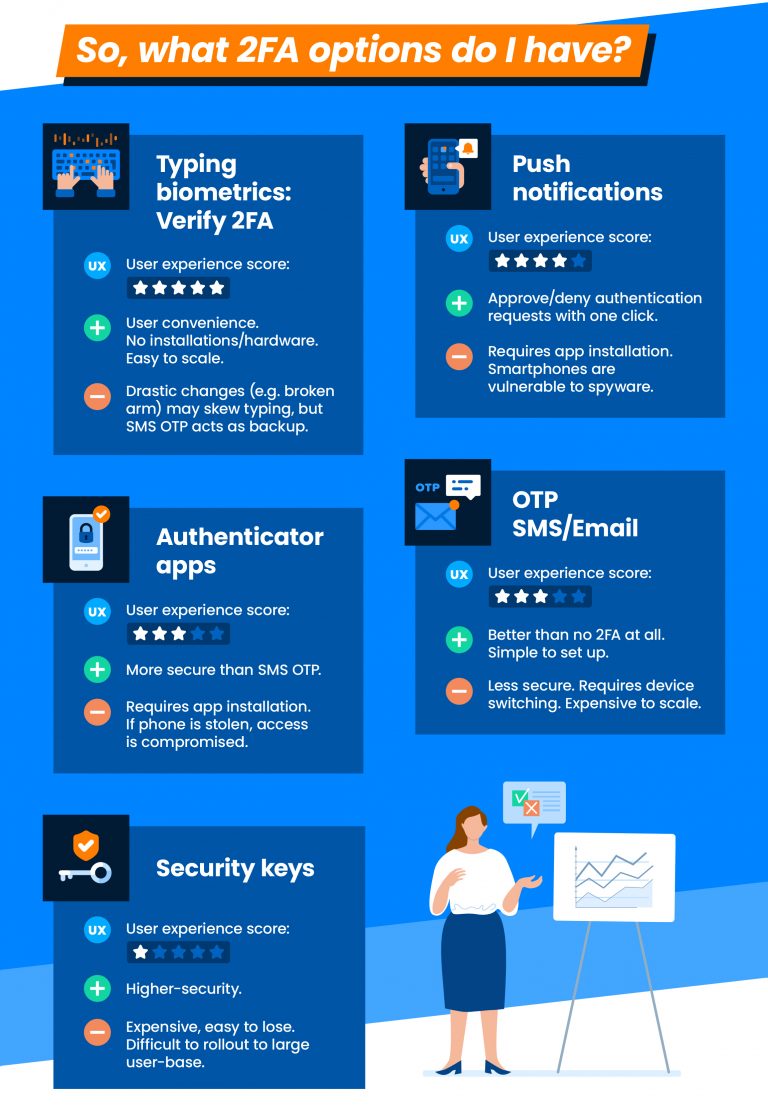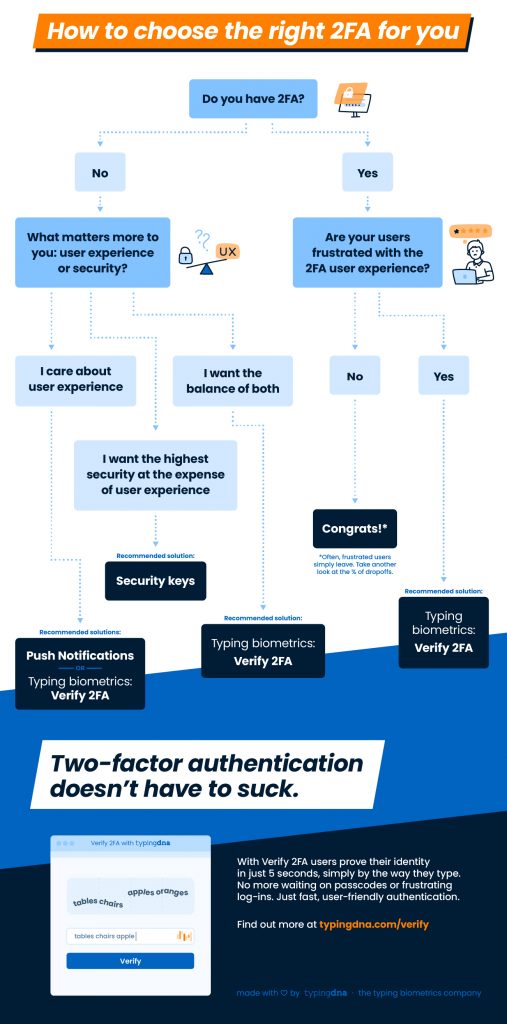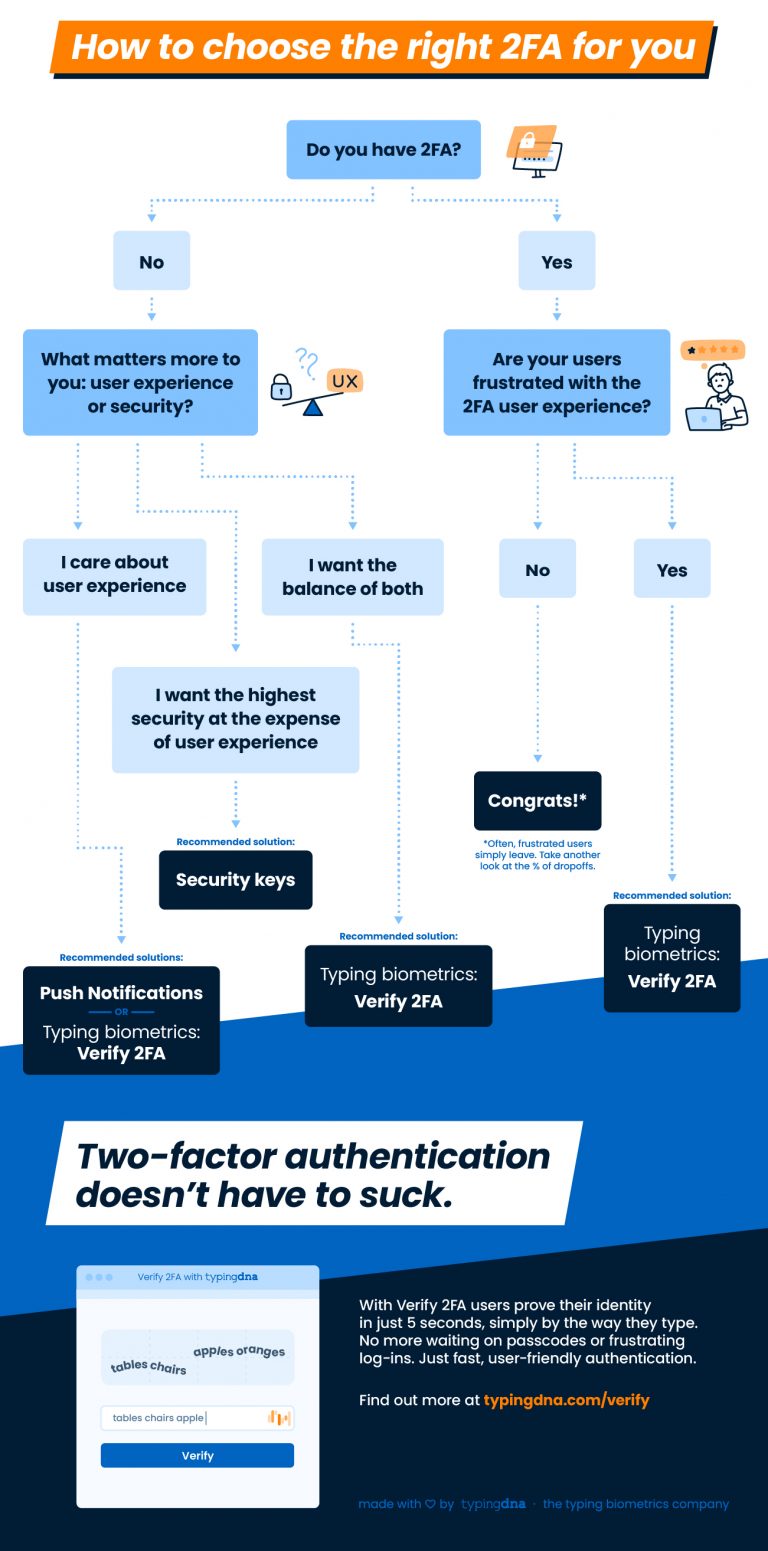 Want to see typing biometrics in action? Learn more about TypingDNA Verify 2FA, and try the free demo.