On August 18, 2022 TypingDNA became a WSO2 Technology Partner, integrating the proprietary typing biometrics Authentication API into the WSO2 CIAM Platform. 
WSO2 customers can now leverage typing biometrics as an additional layer of robust protection against sophisticated cyber threats — ensuring secure and user-friendly authentication throughout every customers' journey.
TypingDNA's Authentication API integration is suitable for companies looking to create both adaptive risk-based authentication and passive multi-factor authentication workflows across various industries without adding friction to the identity verification experience.
To integrate TypingDNA's Authentication API, follow these integration docs from the WSO2 Store.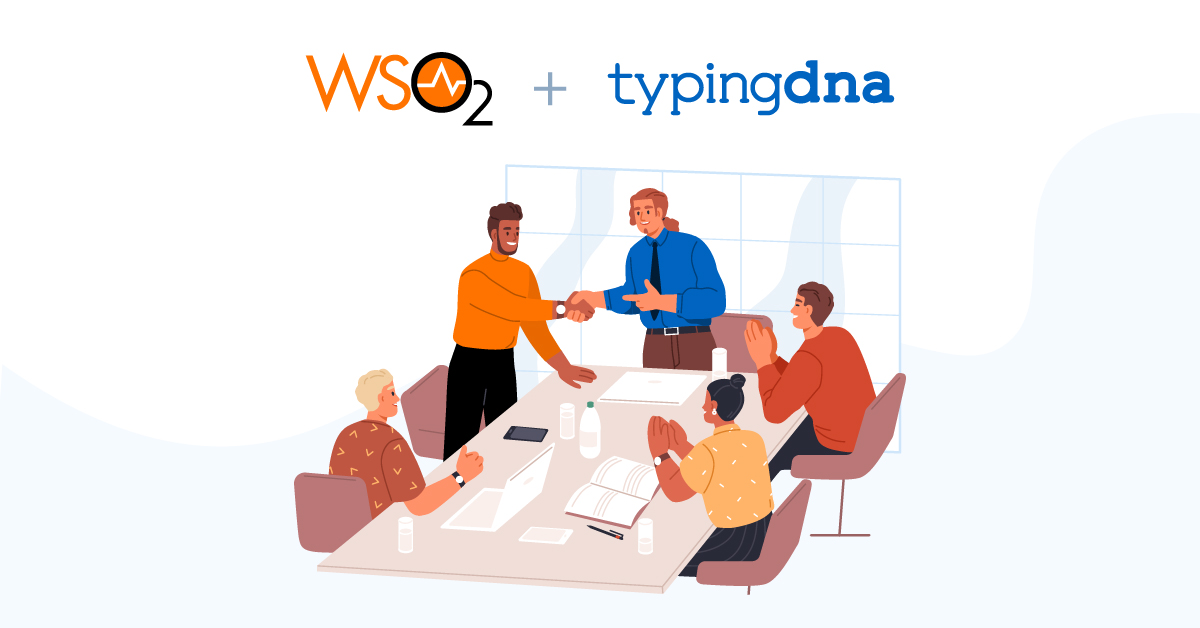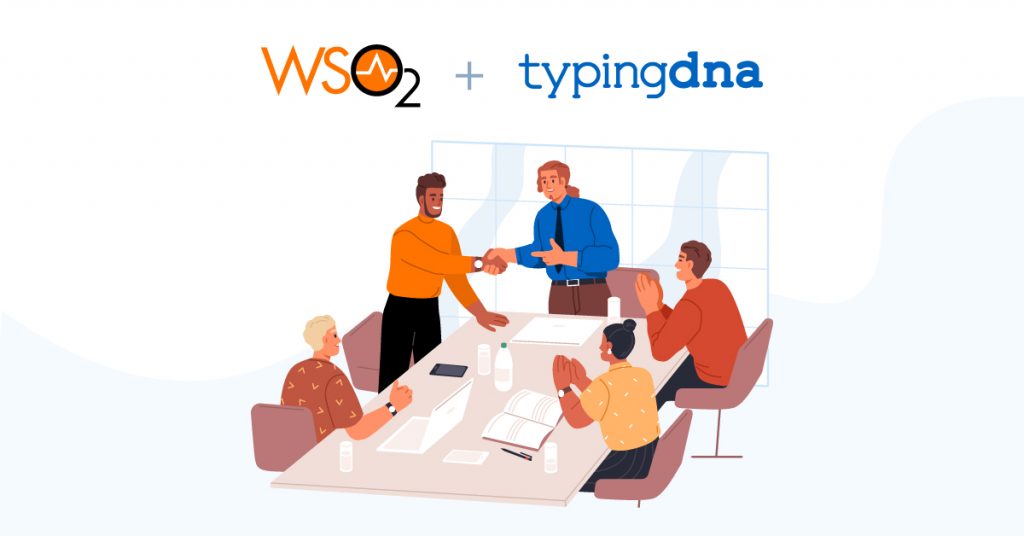 How does the WSO2 and TypingDNA partnership help organizations?
Integration with TypingDNA enables organizations to leverage typing biometrics — matching users' keystrokes to confirm their identity. This adds a layer of comprehensive protection against sophisticated cyber threats while providing a superior user experience for all WSO2 customers.
"We are thrilled to partner with WSO2 and provide a new kind of biometrics by offering both a seamless user experience and security," said Cristian Tamas, CMO at TypingDNA. "This collaboration complements our quest to enable companies using our typing biometrics technology to transition to user-centric authentication processes, meet various global compliance requirements, and offer a secure, frictionless user journey."

Cristian Tamas
Chief Marketing Officer at TypingDNA
"We are excited to team with TypingDNA to provide an intuitive option for authenticating internal and external users with typing biometrics," said Geethika Cooray, vice president and general manager of identity and access management at WSO2. "The technology partnership with TypingDNA, an innovator in biometrics, is one more way that we are extending our commitment to creating superior, frictionless digital experiences for customers using WSO2's CIAM solutions."

Geethika Cooray
Vice President & General Manager of Identity and Access Management at WSO2
Read the full press release from WSO2 announcing the partnership announcement here.
About WSO2
Founded in 2005, WSO2 enables thousands of enterprises, including hundreds of the world's largest corporations, top universities, and governments, to drive their digital transformation journeys—executing more than 60 trillion transactions and managing over 1 billion identities annually. Visit www.wso2.com to learn more. To integrate TypingDNA's Authentication API, follow the integration docs from the WSO2 Store.
About TypingDNA
TypingDNA is a behavioral biometrics company, authenticating people by how they type on their keyboards. TypingDNA's technology expands the limited biometric authentication options of today—requiring no specialized sensors or expensive hardware to authenticate users online. It works with existing keyboards and can be used to secure a wide variety of use cases without adding friction to the user experience. The latest addition to TypingDNA's product suite is ActiveLock, a continuous authentication solution built to protect today's remote workforce by keeping unauthorized users out of company computers. Learn more at www.typingdna.com, or follow on LinkedIn.
Want to discover other solutions that integrate TypingDNA typing biometrics technology? Visit the Built With TypingDNA page.